J Carr Contracting's ready-made kiosks are ideal for commercial use, homeless encampments, and temporary shelters. Each kiosk is built with a focus on security and durability.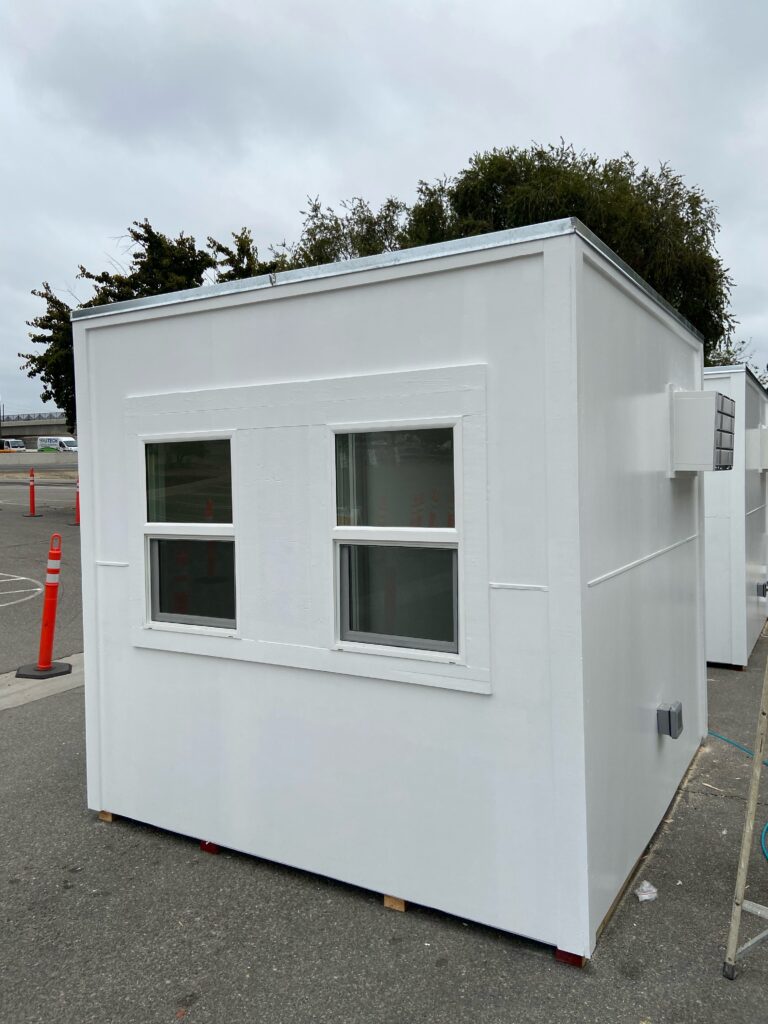 Insulated with closed cell foam, R-19
Waterproofed with a soldered seam, one piece, sheet metal roof cap, with a perimeter drop edge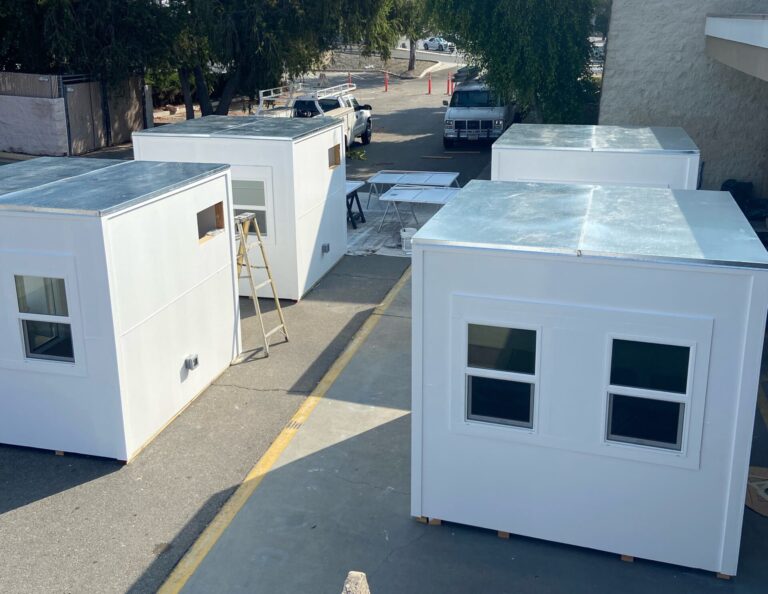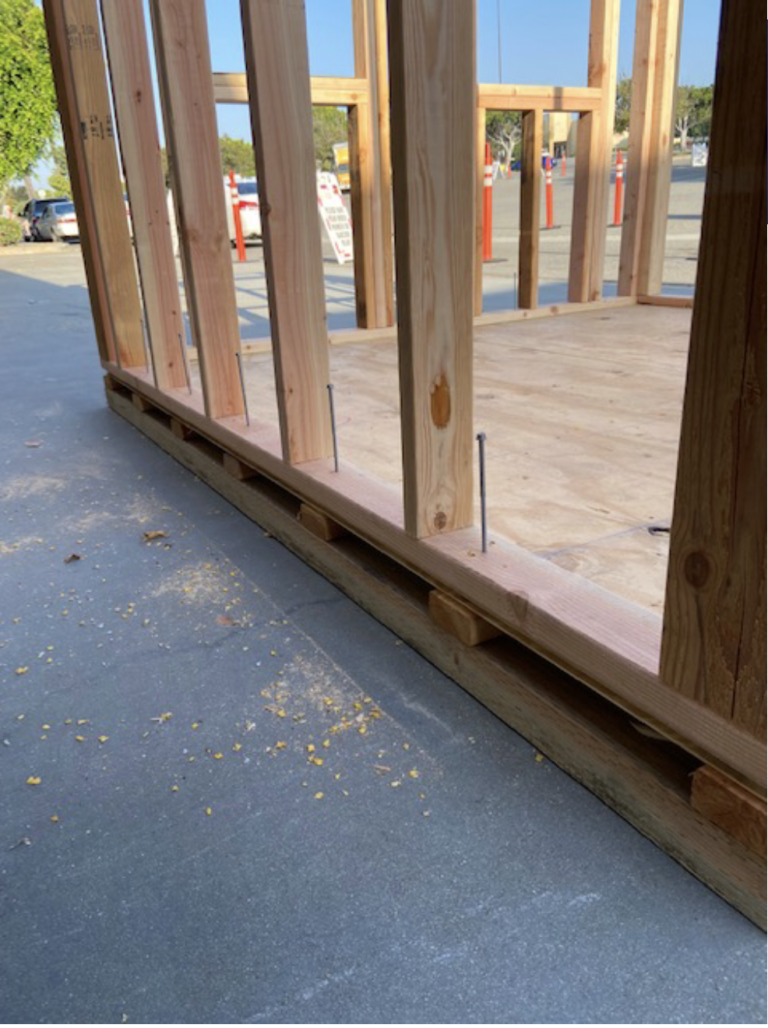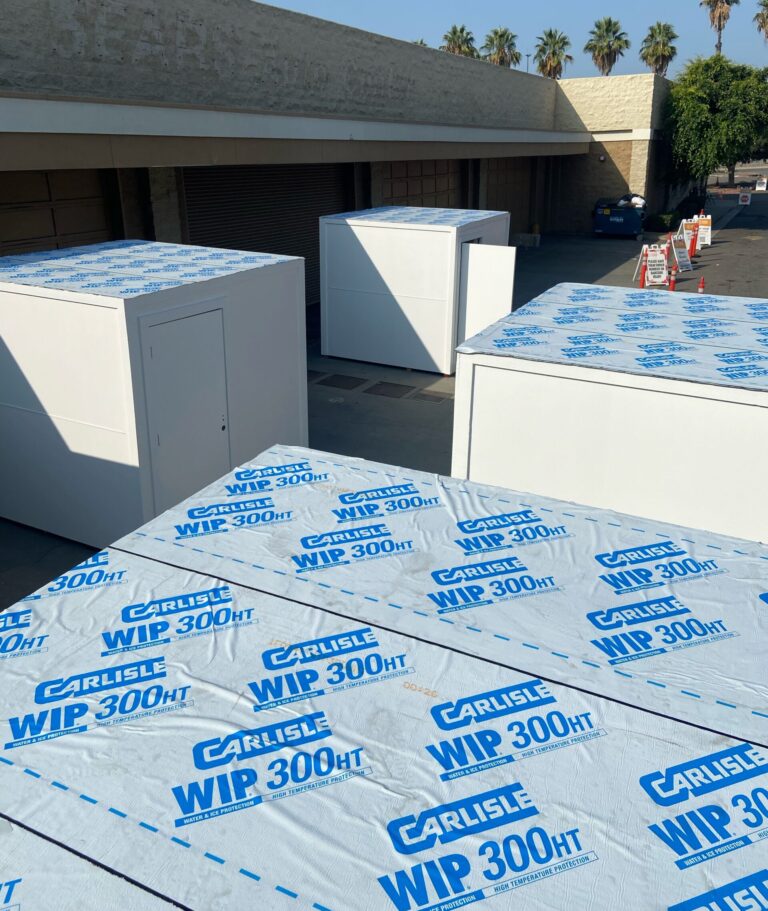 Floor framed with pressure-treated Douglas Fir to accommodate use of forklift.
Walls are framed with Douglas Fir studs and 4″&6″ post at each corner for structural durability. 6″ Simpson SDS framing screws are used to connect to the floor framing.
2″x8″ joists are used at ceiling/roof.
Walls insulated with closed cell foam, R-13.
The electrical system is engineered & designed to function with one incoming 20 AMP circuit.
Wires & connections are housed within surface-mounted metal boxes and conduit, per code.
One six space panel with dedicated receptacle, lighting, & climate control circuits, per code.
Six GFCI protected receptacles, per code.
One LED ceiling-mounted lighting fixture with switch.
One exterior Hubbell male inlet plug in weatherproof cover.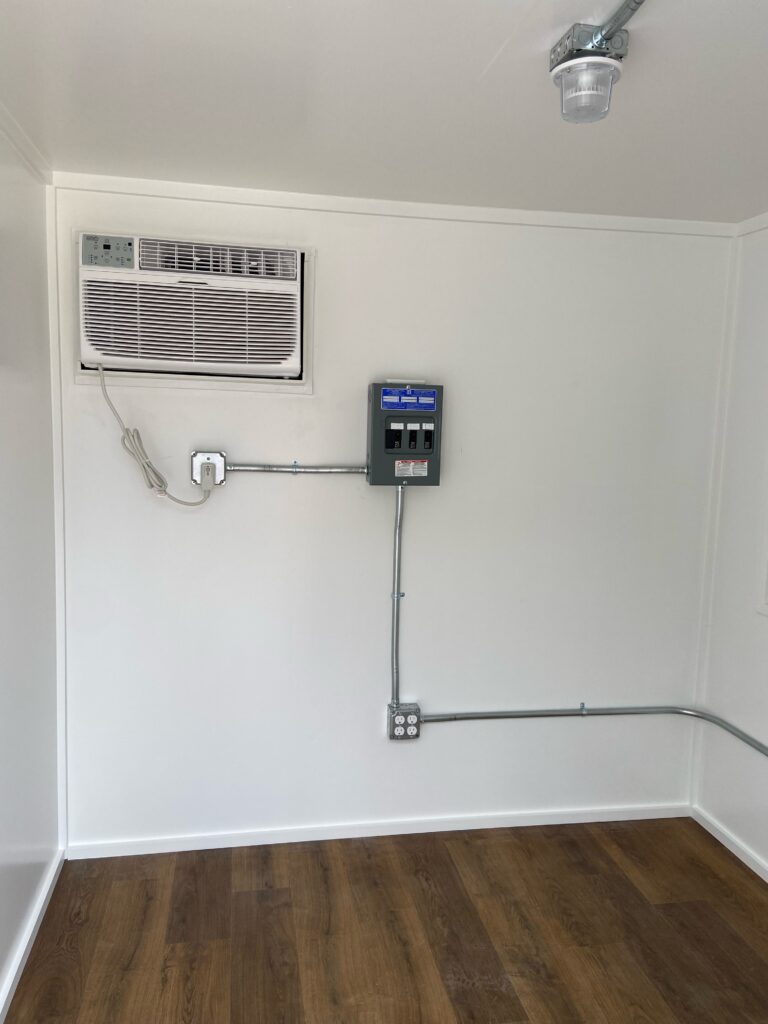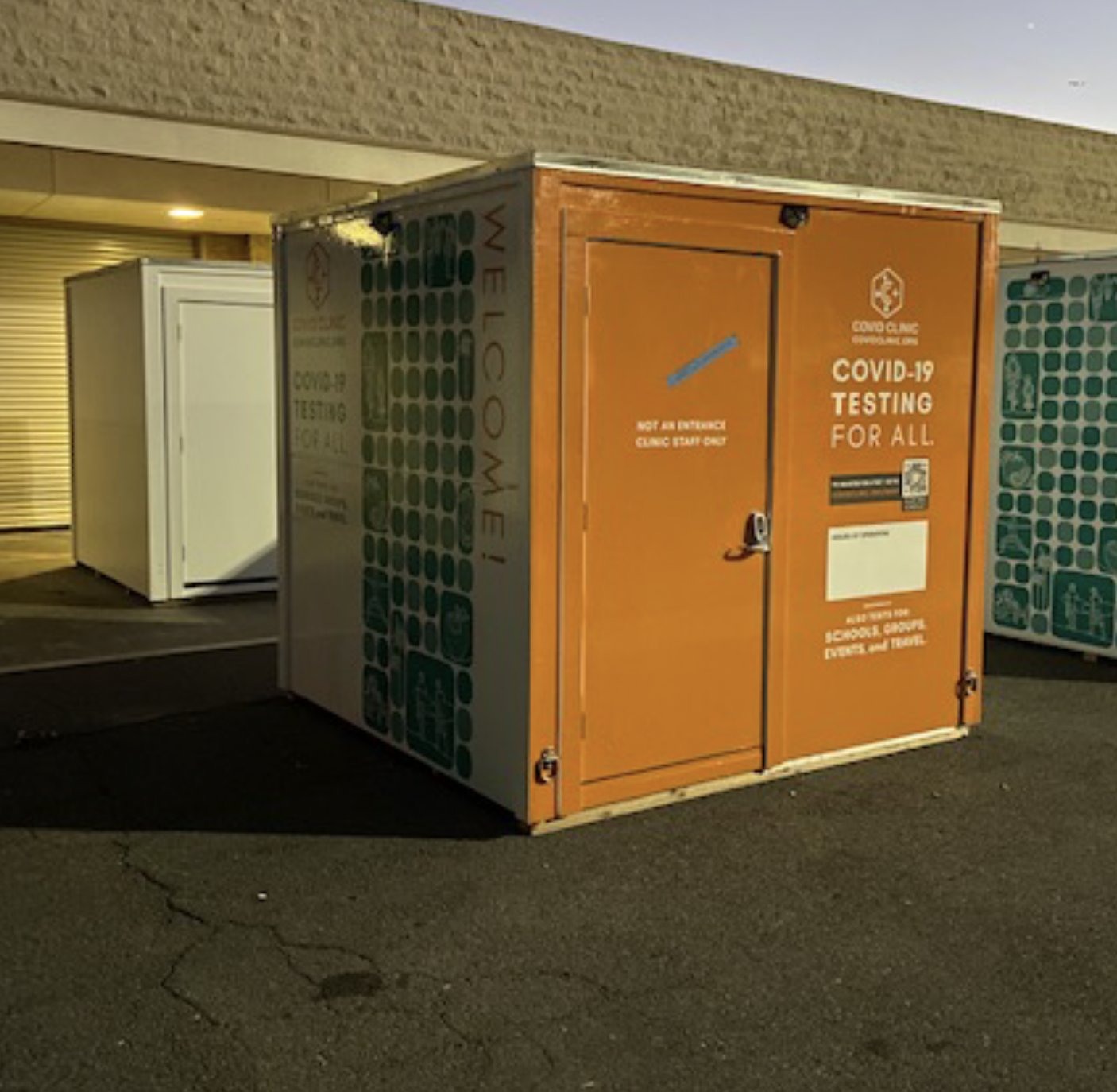 Features:
Door frame is fitted for a 36″x80″ steel, insulated door.
Door is carefully installed tight to framing for maximum security.
Lock is industrial grade CodeLock keyless entry system.
Custom designed, fabricated, & welded with steel tube framing and 14 gauge sheet metal cover.
6'x4′ self supported shutter provides shade with gas strut supports.
In a closed position, the shutter can be locked for increased security.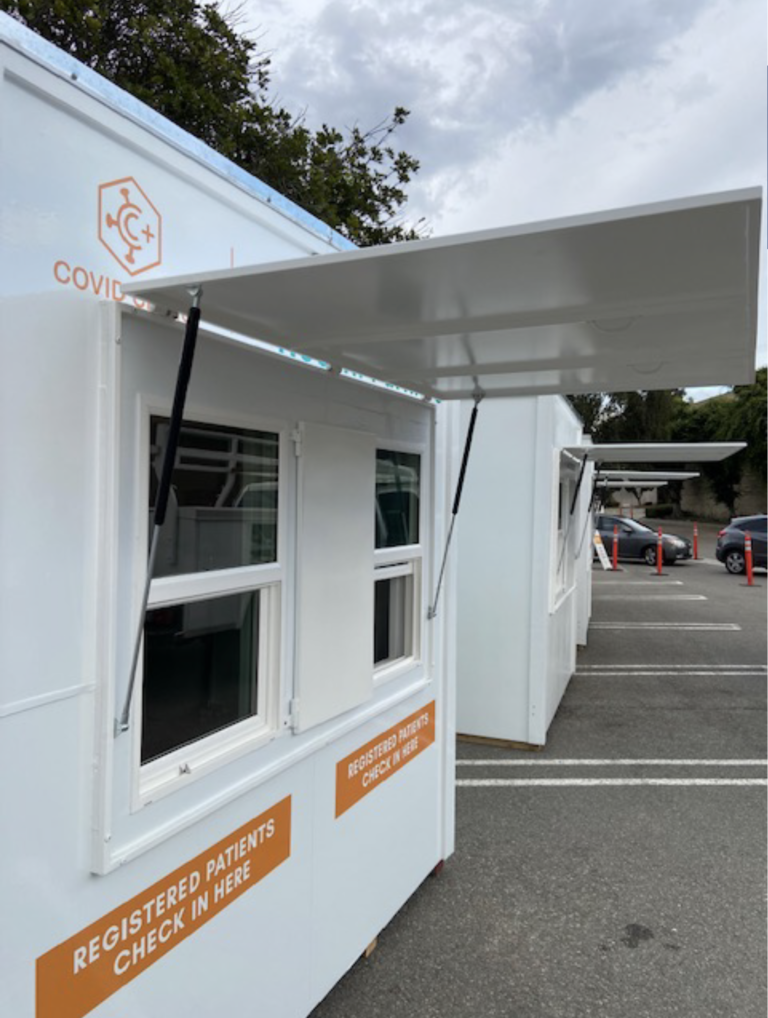 Flooring is finished with luxury vinyl plank material.
Walls and ceilings are smooth, painted white.
72″x14″ stainless steel desk/shelf is installed at the base of windows.
8,000 BTU climate control includes air conditioning and heater with a dedicated receptacle.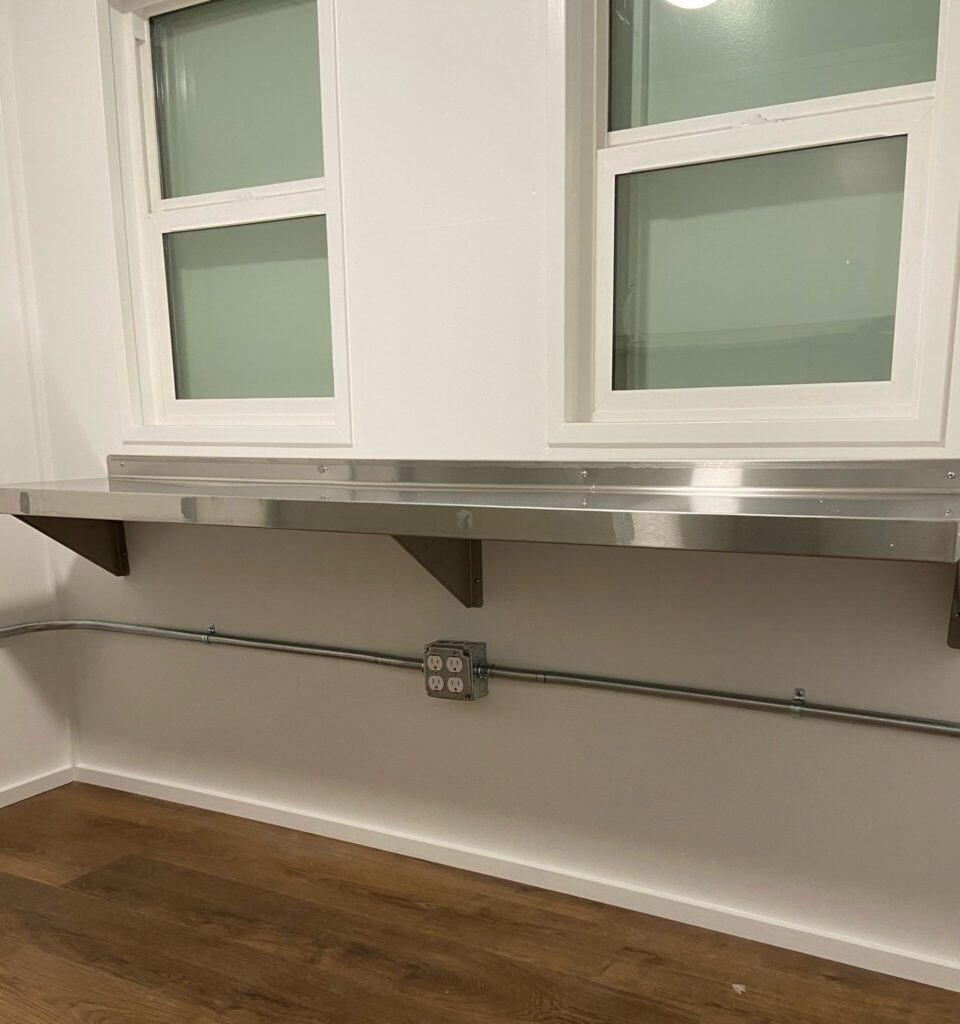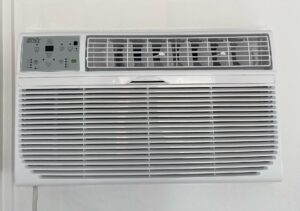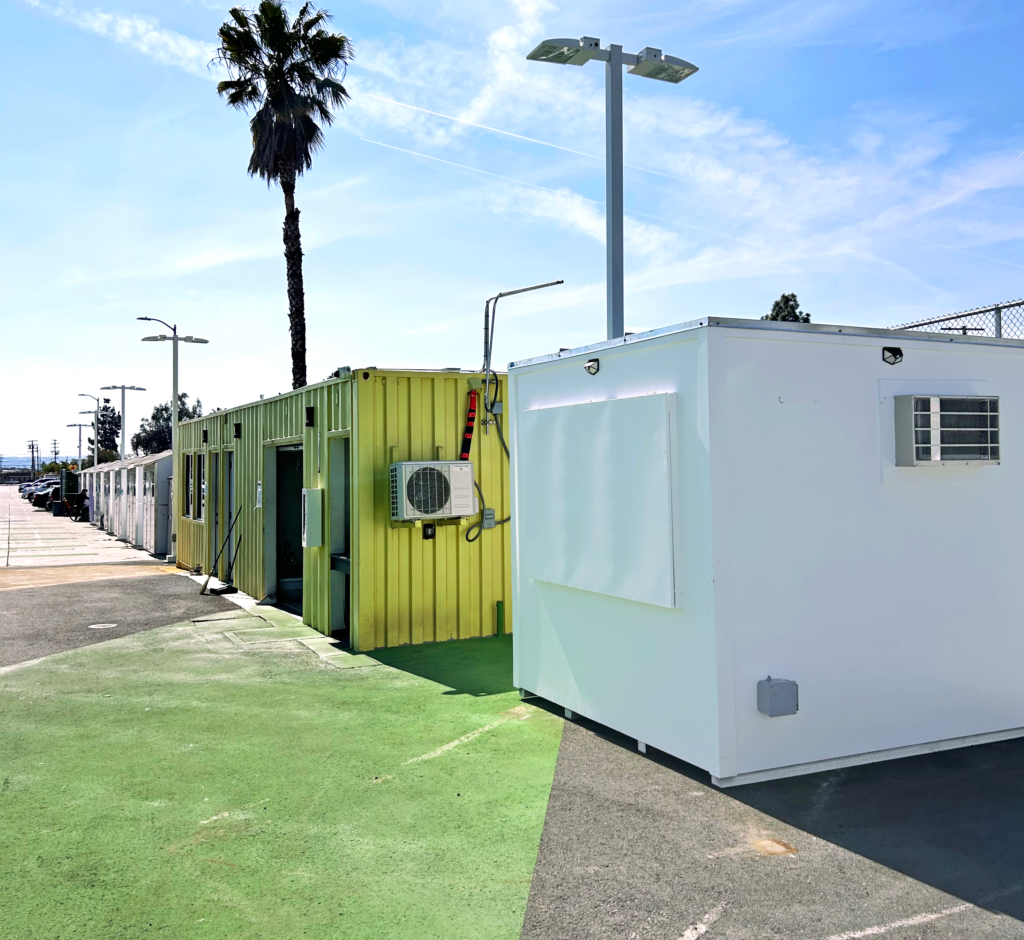 Temporary housing ideal for homeless encampments or emergency situations
Waterproof and insulated for all weather conditions
Secure doors and windows offer optimal security and privacy for guests
Interior dimensions: 90″x90″x90″ or 56.25 sq ft
Interior surfaces coated with anti-microbial materials to reduce mold, mildew, and easily sanitize
Comfortably fits 2 standard roll-a-way cots or 1 twin bed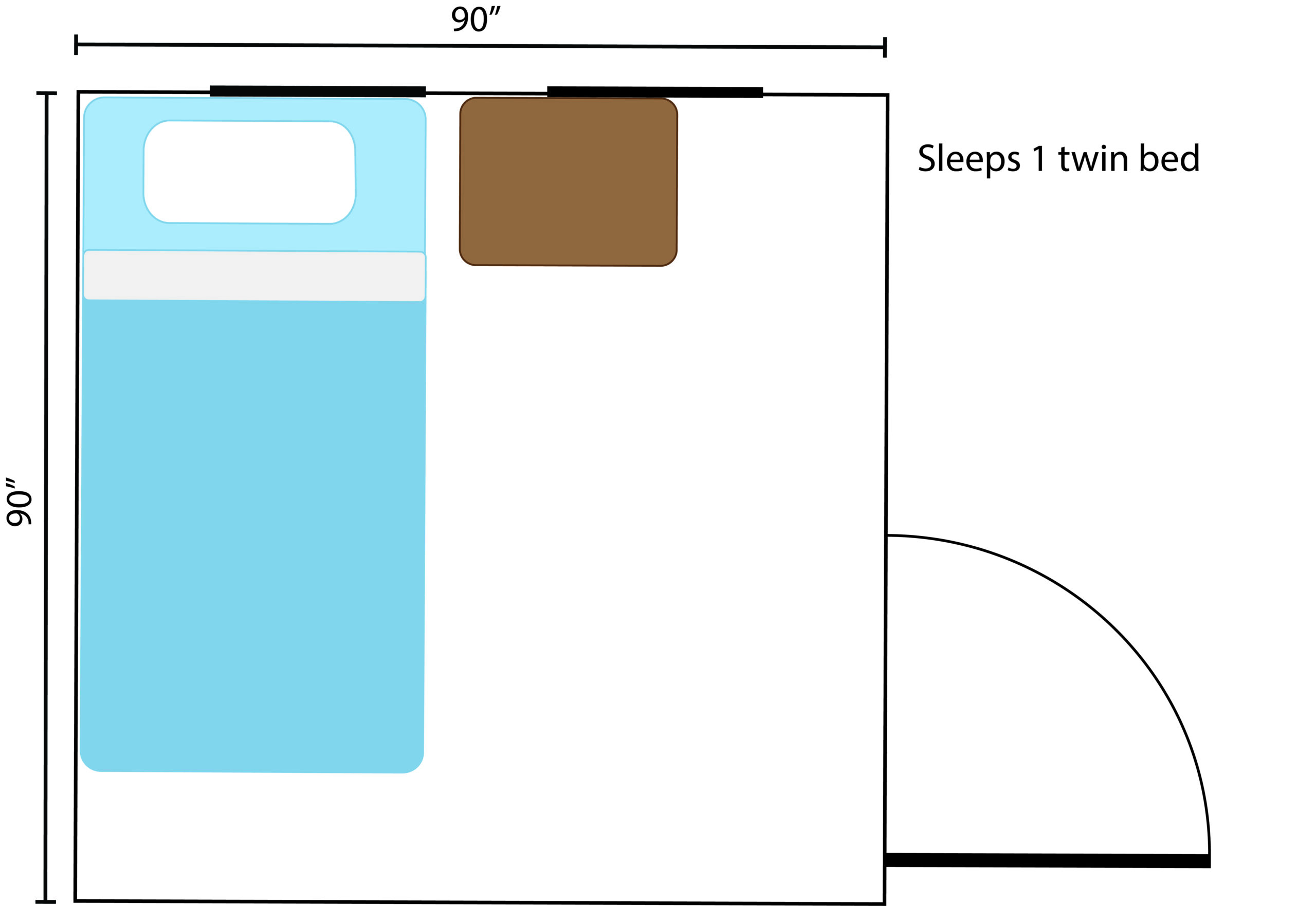 Lead teacher and 1-2 year olds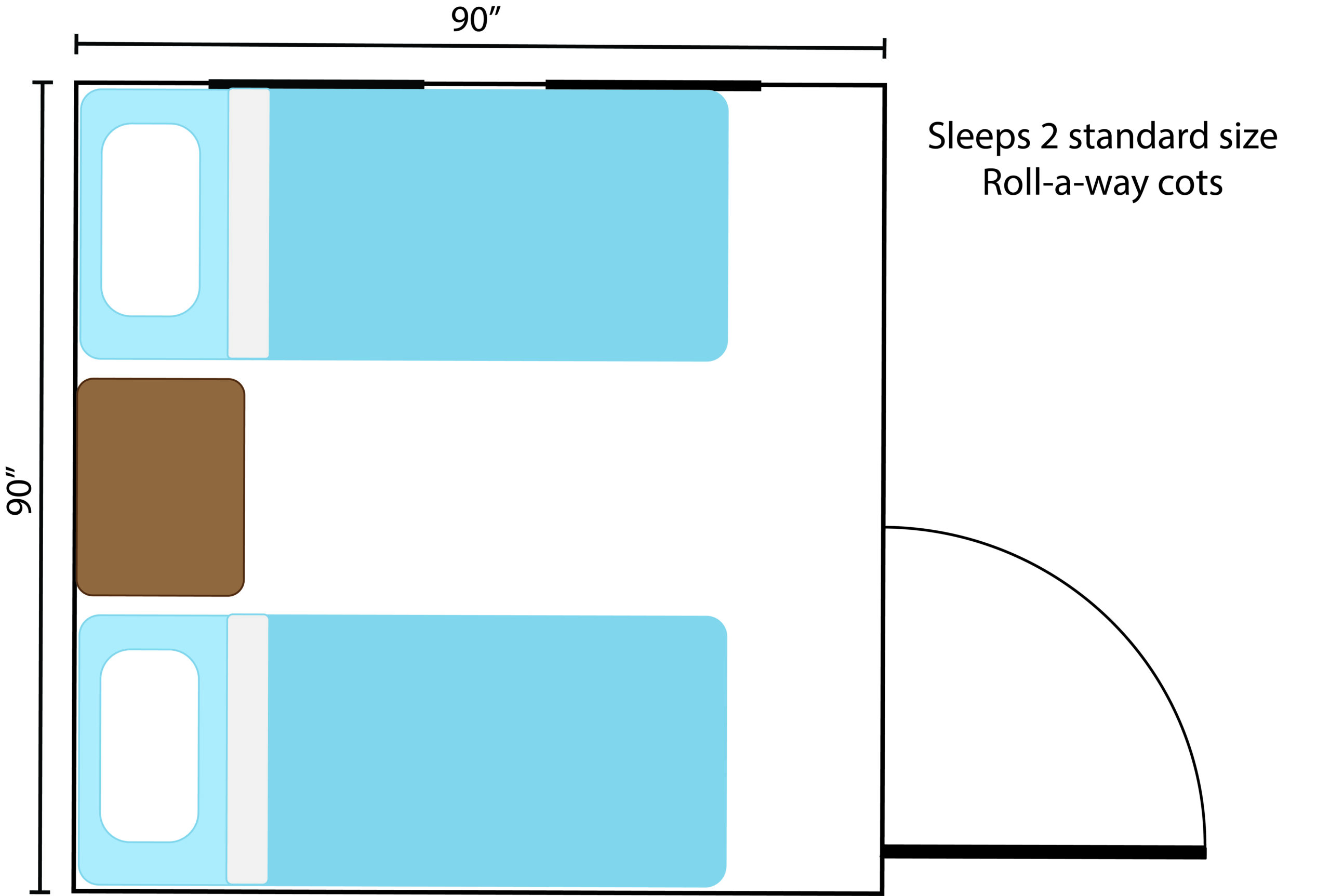 Get more about how kiosks can meet your commercial or temporary housing needs